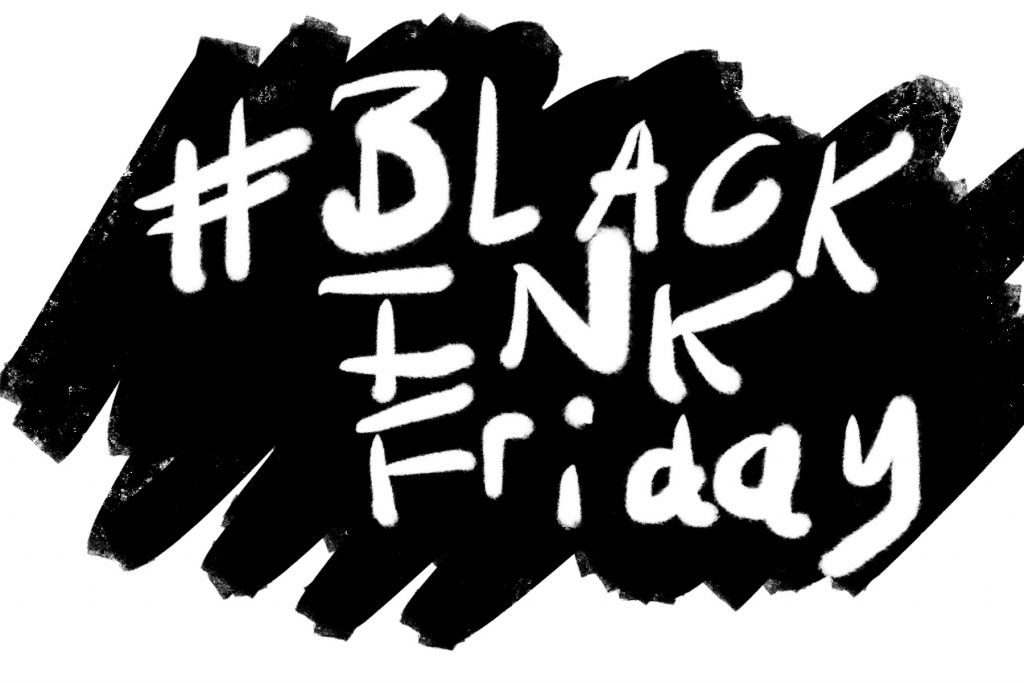 Last year I had an idea but it didn't get off the ground in time. The idea was Black Ink Friday, a sketchnote replacement for Black Friday. This year, I'm going public, I want you to help me start a new holiday tradition.
What is Black Ink Friday?
Instead of shopping, I want you to make a sketchnote, using only black ink (get it), of alternative activities to shopping. That way not only have you got a focus for your sketchnotes today, but maybe we'll inspire some non-sketchnoters to make the most of what they already have.
We were heavily inspired by Buy Nothing Day and REI with their #OptOutside campaign. Instead of the mad rushes in shops, or the constant staring at a screen for the best online sales, Black Ink Friday gives you a shopping free focus for the day.
How can I get involved in Black Ink Friday?
The one rule for Black Ink Friday (November 29, 2019) is you can only use Black Ink — it's in the name. Other than that, it's up to you, but we do have four possible prompts for you.
Sketchnote an activity which is an alternative to Black Friday Shopping
Sketchnote an activity you love doing (that isn't shopping)
Sketchnote about your thanksgiving
Sketchnote about Buy Nothing Day
Those are just our suggestions, if you have a fresh alternative idea then go for it!
When you're finished, share your sketchnote with #BlackInkFriday and tag me on Twitter (@MrChrisJWilson) or Instagram (@Sketchnotr). I'll retweet what I see and may even make a blog post wrap up.
Ready to join in?
This Friday — November 29, 2019 — get your favorite black Ink out and join in with #BlackInkFriday
P.s. If you want to share photos of people taking part in Black Ink Friday and not shopping, then that's cool too.