Was there a toy you really wanted as a kid? For me it was the Real Power Workshop. I eventually got one and it was great. But it wasn't as good as I had imagined.
This was due to the arrival fallacy, a common fallacy which can be avoided.
Here's what it is, and how to manage it.
What is the arrival fallacy?
The arrival fallacy is the idea that we will be happy when achieve some goal.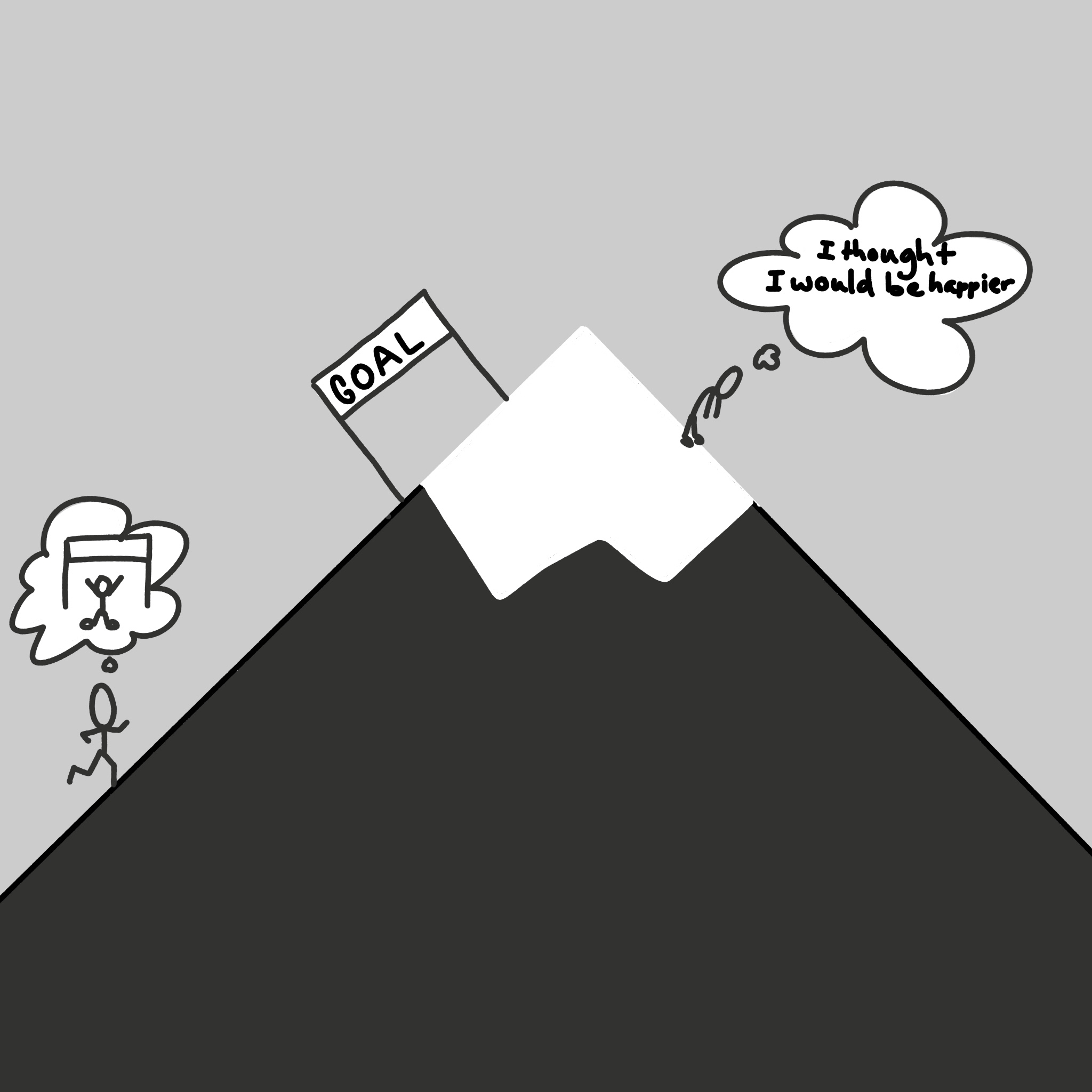 It's a fallacy because even when we do experience our expected sense of euphoria, it is short lived. Soon the feelings fade and we face the next destination and promise of happiness.
This is connected to the happiness paradox.
The happiness paradox and why you shouldn't seek happiness.
We expect to become happy when our situation improves, but we actually are happier when we don't focus on reaching happiness (or even thinking about whether we are happy or not at all).
So how can we reduce the arrival fallacy?
3 Tools to manage the arrival fallacy
Hannah England on Ness Labs shares three tools you can use to manage the arrival fallacy.
Focus on the journey not the destination
Avoid when/if happiness predictions
Celebrate micro-wins
But I think we can sum these up in one habit.
Happiness and the habit of gratitude
Practicing gratitude is a simple habit that involves the three previous tools.
We regularly appreciate what we have now rather than looking to the future for happiness and in doing so celebrate micro-wins.
If you want to start practicing gratitude, you could try writing down one thing you are grateful for each evening.
Summary 👨‍🏫
The arrival fallacy is when we believe we will be happy WHEN we reach an achievement. The truth is that these feelings always fade.
The best remedy is to practice gratitude each day.