One of the activities I occasionally like doing is making sketchnotes of quotes. It's a creative exercise that can be quick or more prolonged and is a great way to find and share inspiration. A couple of weeks back, the micro.blog community, an indie social network, had a challenge to share a quote everyday of the week. I decided to sketchnote mine in procreate. Here are the results with some notes.
Not all who wander are lost – J. R. R. Tolkien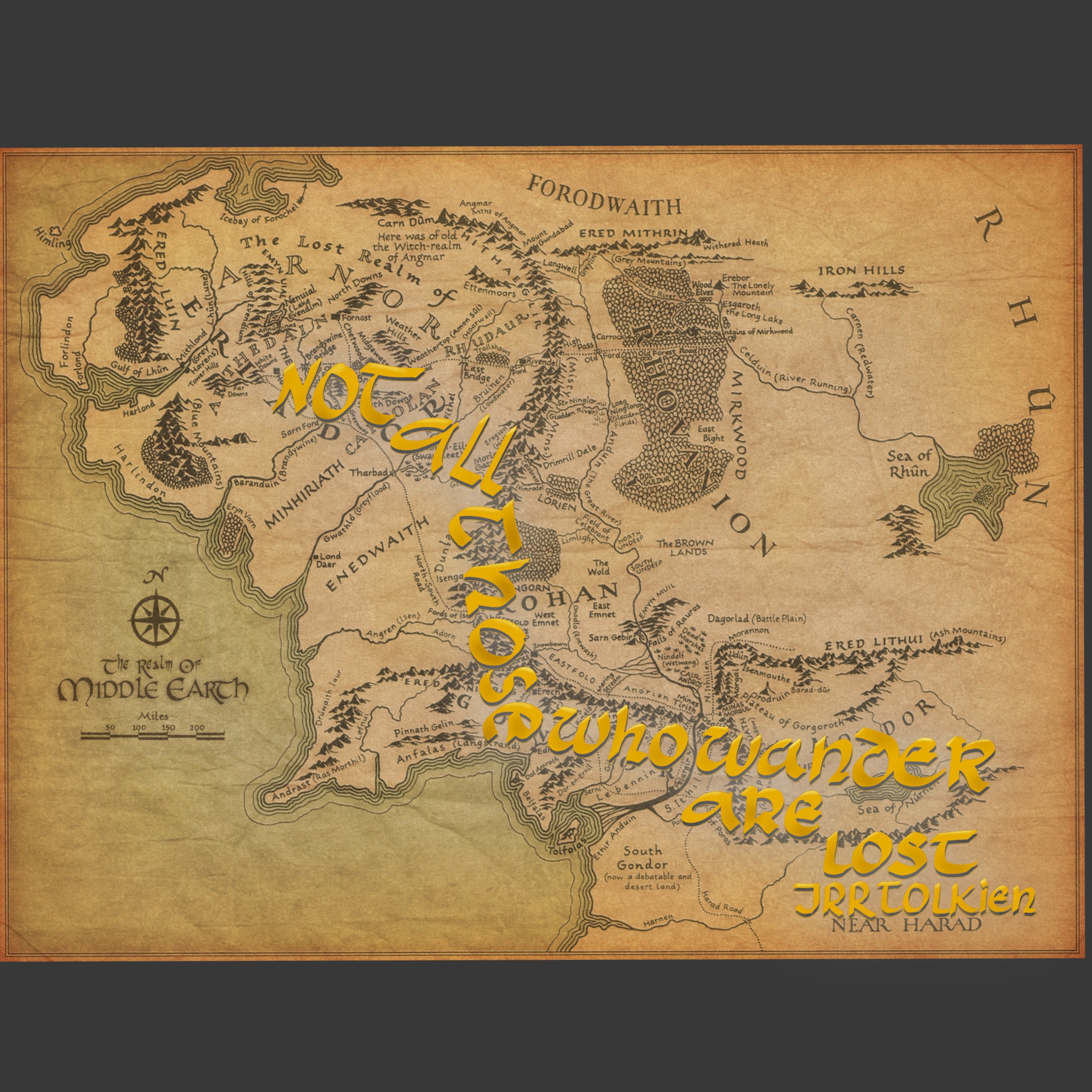 My first quote is a Tolkien classic. I decided to use a lord of the rings style font in uncial and add the quote to a map of middle earth with the approximate path the hobbits take.
At last we shall reveal ourselves to the Jedi, at last we shall have our revenge – Darth Maul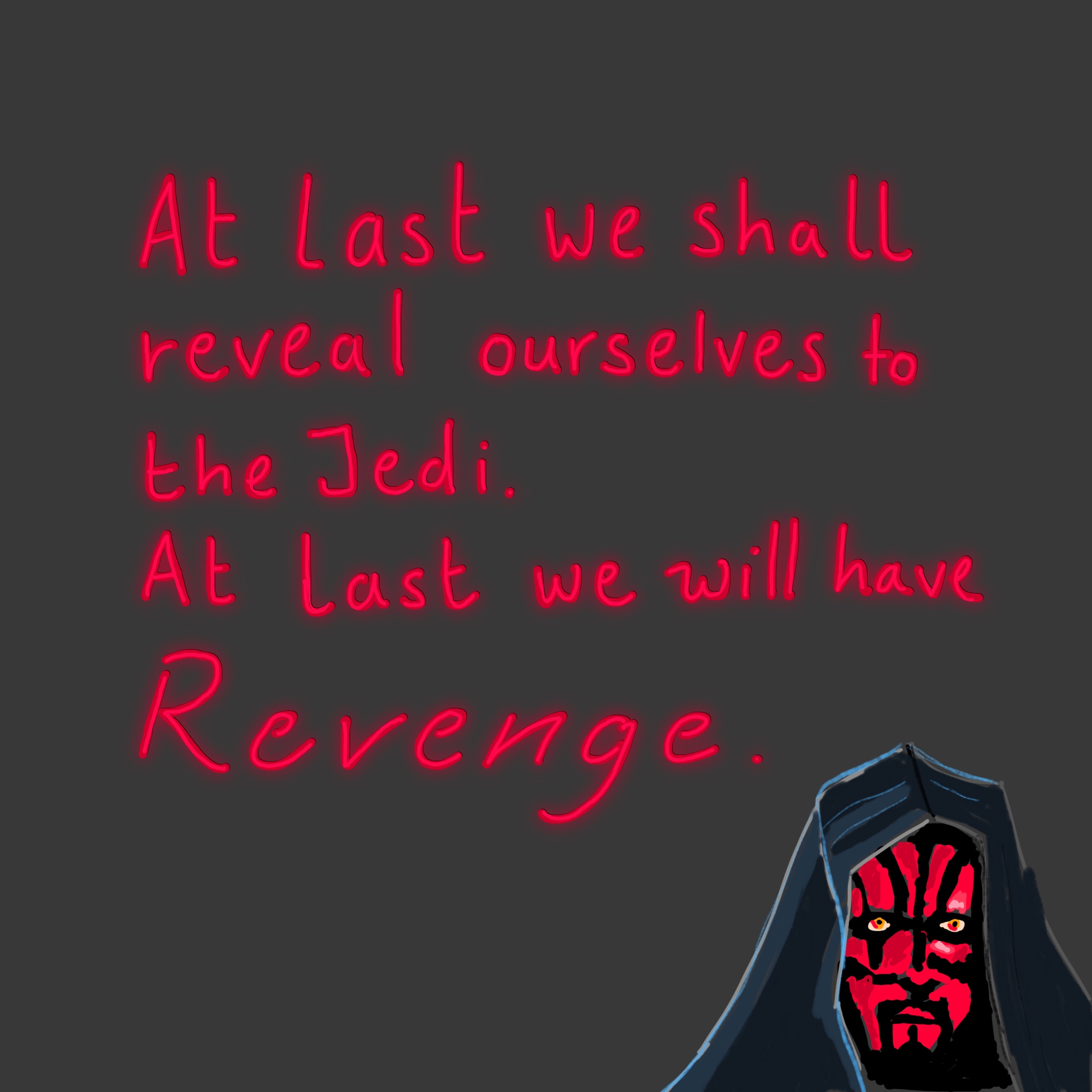 I posted this on May the 5th, that's right, revenge of the fifth day. I enjoy the challenge of drawing portraits with a black background and a limited colour pallet as well as creating a neon glow effect in the text to echo a lightsaber.
Doest thou love life? Then do not squander time, for that's the stuff life is made of. – Benjamin Franklin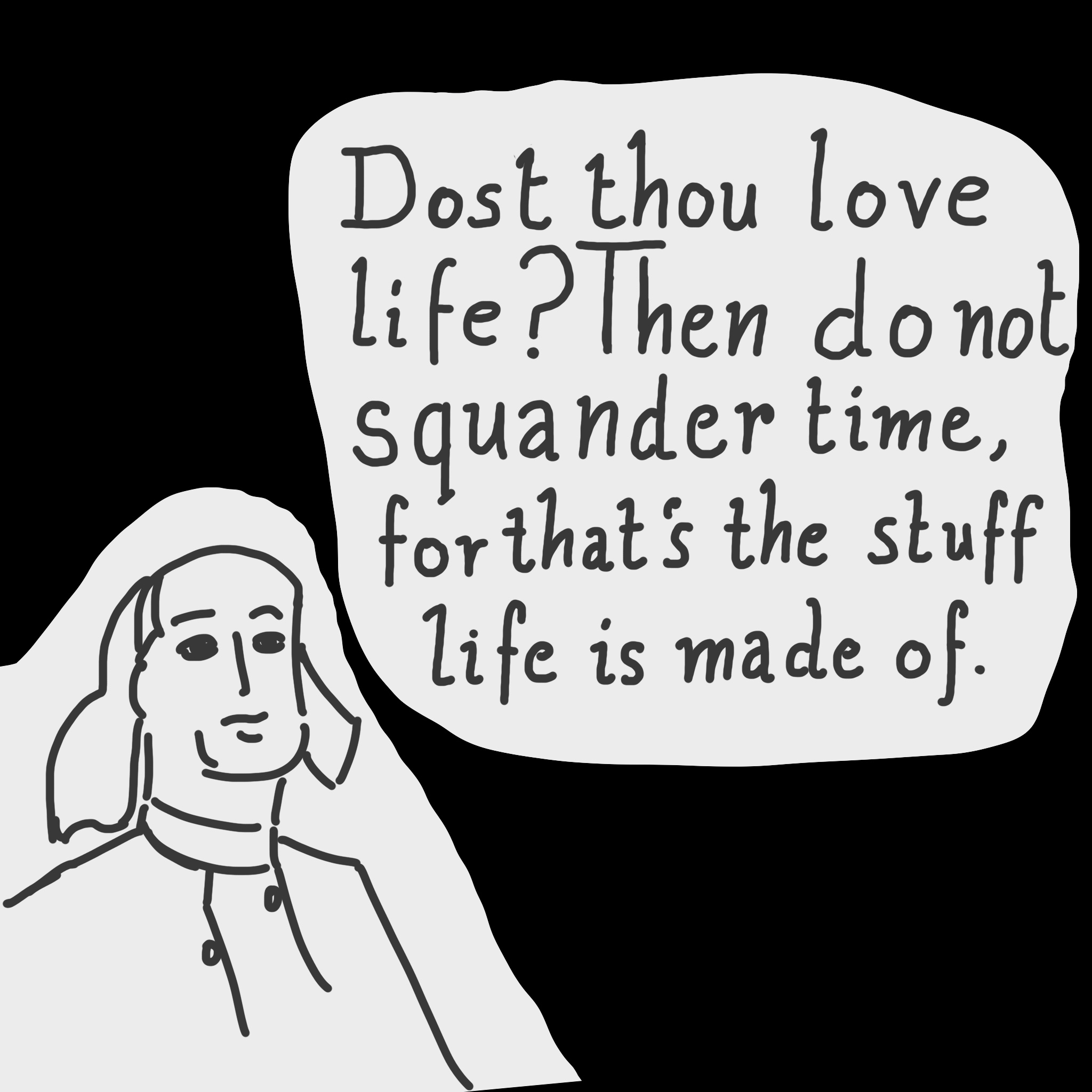 For this quote, I had been looking at Austin Kleon's book "steal like an artist" and I wanted to mimic his style. I used a black pen on a completely white background then added a new white fill layer which I "cut out" to be the background.
You think effectiveness with people and efficiency with people. – Steven Covey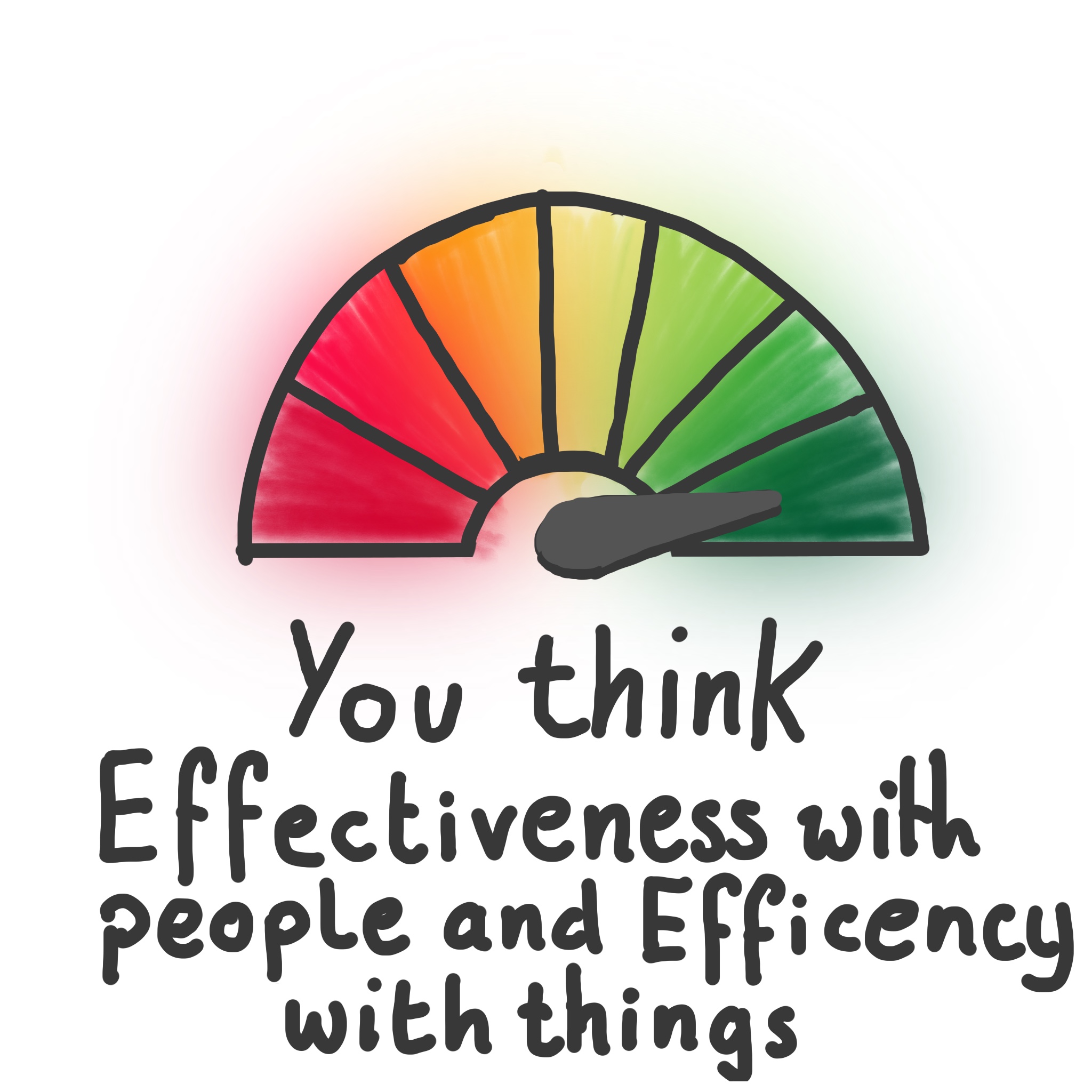 This is a Steven Covey quote. Originally I had little idea what to do with it but then I had the idea of a measure of effectiveness and efficiency. I duplicated my colour layer and gave it a Gaussian blur so it seemed like it was glowing.
Just keep swimming – Dory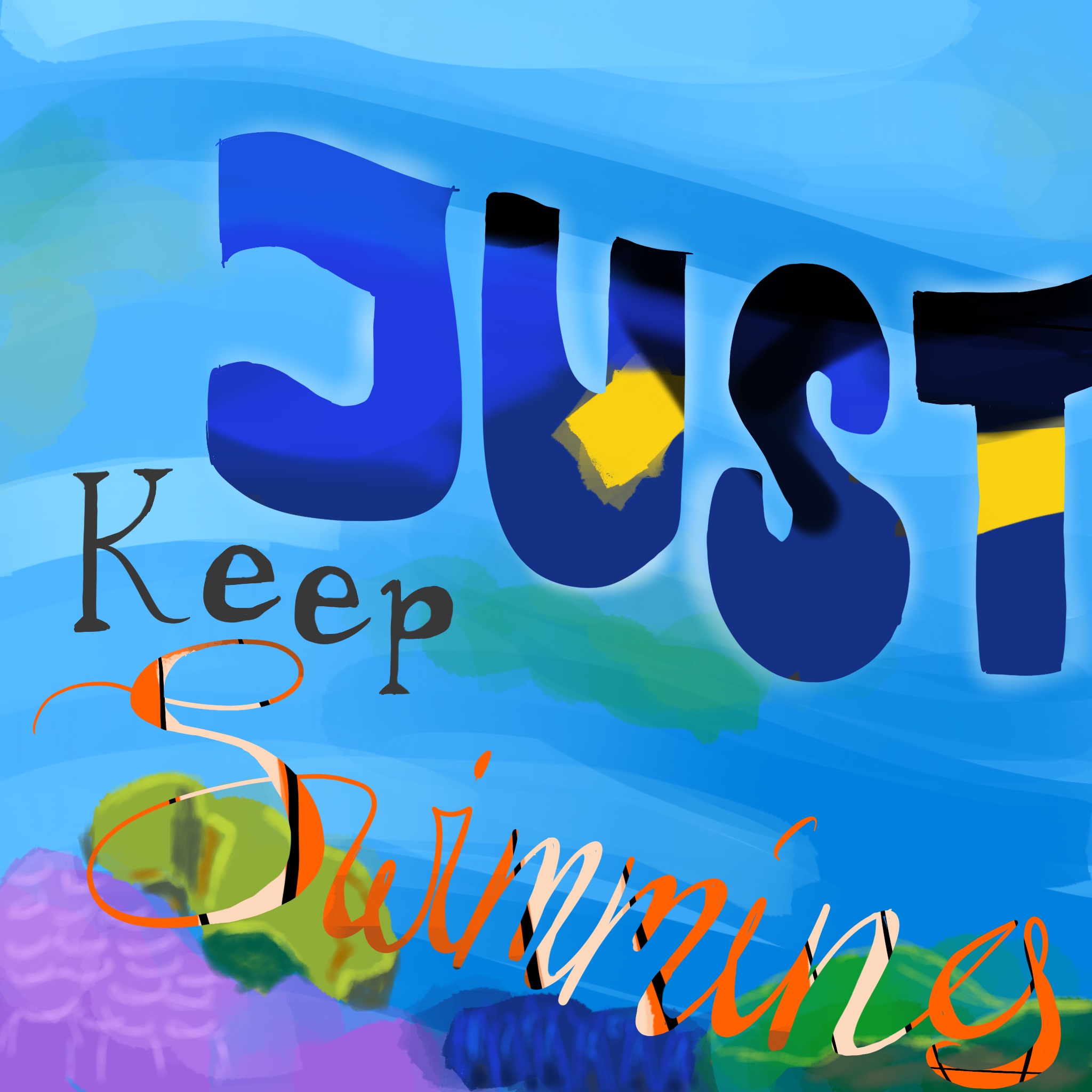 The lockdown hasn't been easy for everyone but these times less words from dory still hold true. I wanted to experiment with building up layers of paint and thinking in blocks of colour not lines. I used layers with clipping masks to create the different styles on the letters.
Give it a go
Sketchnoting quotes can take a minute, or you can come up with extremely complex patterns. It also works with exploring hand lettering styles. So give it a go and share your work with the hashtag #Quote2Sketchnote .