I love experimenting with different tools for sketchnoting. But having a go to sketchnote tool kit helps you feel comfortable and ready to sketchnote. A kit of reliable pens and paper that you know how to use to get the effects you want means you can focus on the content and not the implementation.
Here are my analog and digital sketchnoting kits to perhaps inspire your own kits.
Analog Sketchnote tool kits
Notebooks
I have three notebooks for different purposes.
A cheap notebook for notes at my desk while I work. (Sometimes sketchnotes, sometimes random notes/tasks etc). Recently I've changed to a spiral bound notebook to help follow a bullet journaling system.
A square notebook for Sermon sketchnotes. Originally I used one from the first International Sketchnote Camp, now I use art creative square sketchbooks with thicker paper.
An A5 notebook for sketchnoting – Currently I used the sketchnote idea book but I've used the Leuchttrum 1917 notebook and Rhodia webnotebooks in the past.
Sketchnote idea book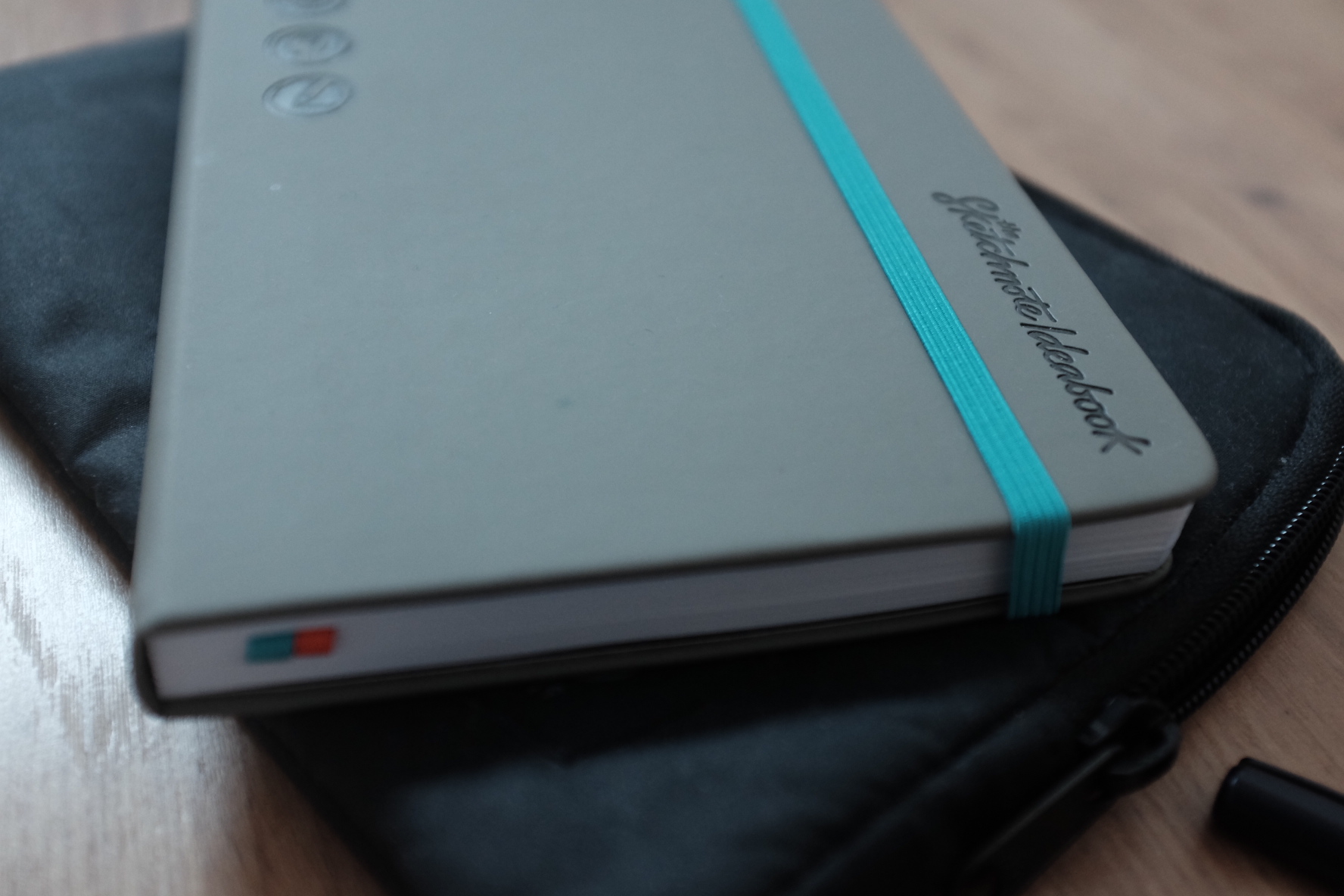 I try a lot of different notebooks and this is my latest, the sketchnote ideabook from Mike Rohde and Airship notebooks It has a few sketchnote friendly feature including
Thicker paper to avoid pen bleed through
lay flat pages
A sketchnote cheat sheet in the back. As well as some other good notebook features like a hard cover.
Pens
Pigma microns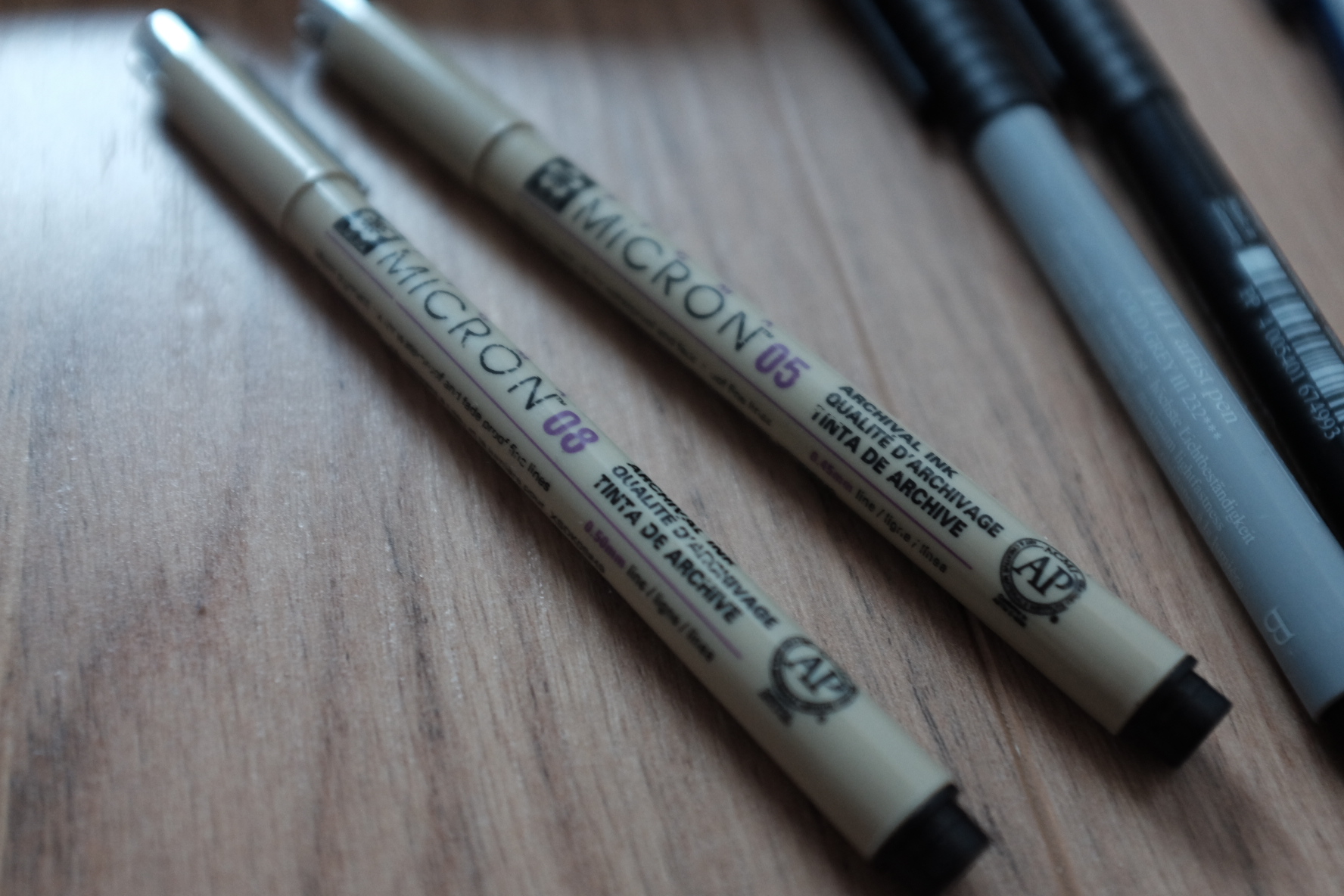 I like having a thicker and thinner pen so I can easily distinguish between headline and regular text as well as for sketches. At the moment I'm using the 05 and 08 but I've used thinner microns. Just be warned, the thinnest microns can break so if you get a set of microns, be careful.
I've tried a lot of pens but I keep coming back to the pigma microns and similar pens (faber castle make some similar pens which I've used a lot).
Red (or orange) highlight pen
I will always have at least one highlight colour and tend to switch between red and orange. Both work well with black and white in my opinion. Occasionally, I'll use more colours or leave my colour pens at home and add them later.
Faber Castle or tombow grey and black brush pens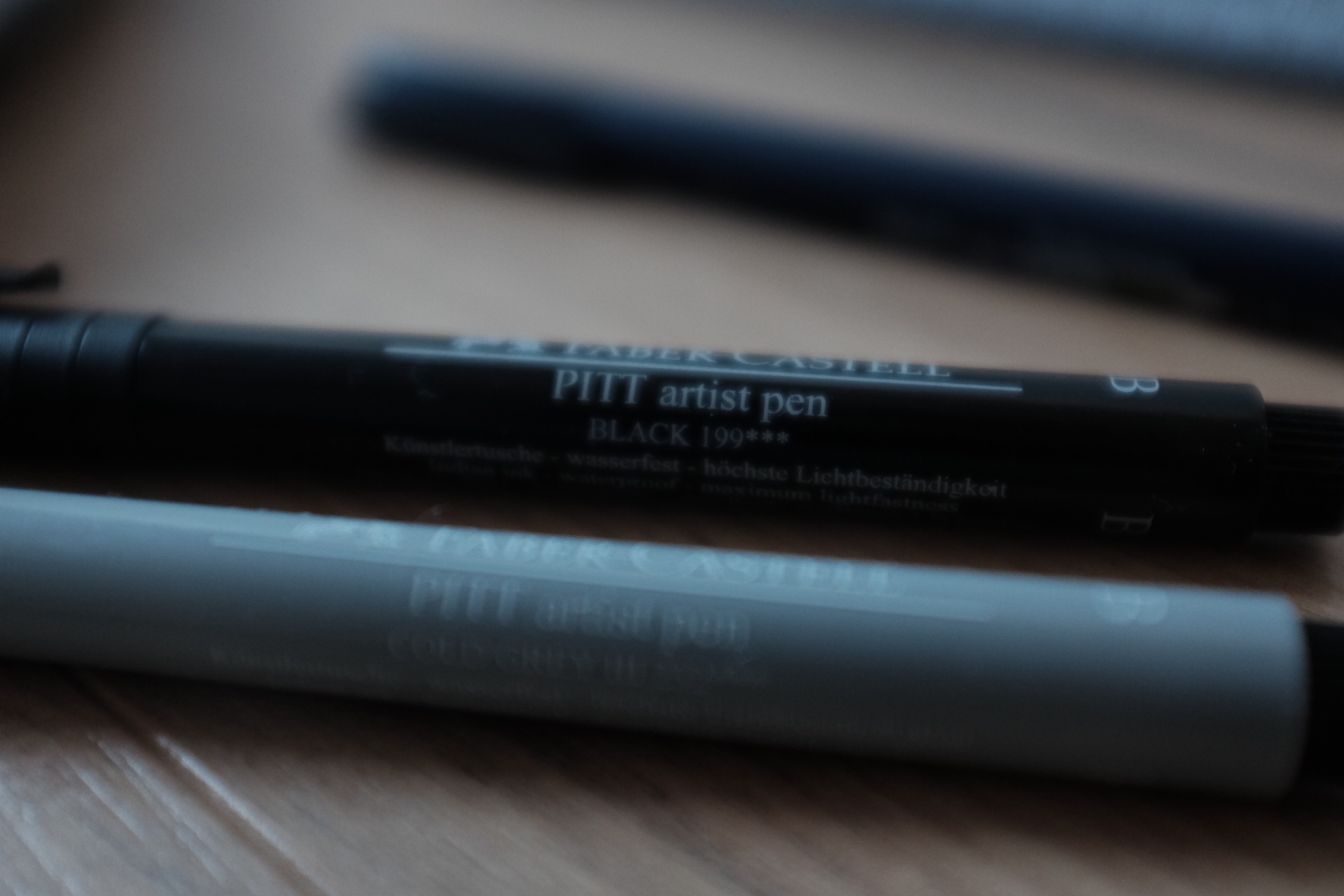 To do some brush lettering and add shadow to text, I use either Faber Castell or Tombow brush pens. The Tombow fundenosuke has a stiffer nib which makes it provide a different style of brush lettering (it's easier to control when you are starting).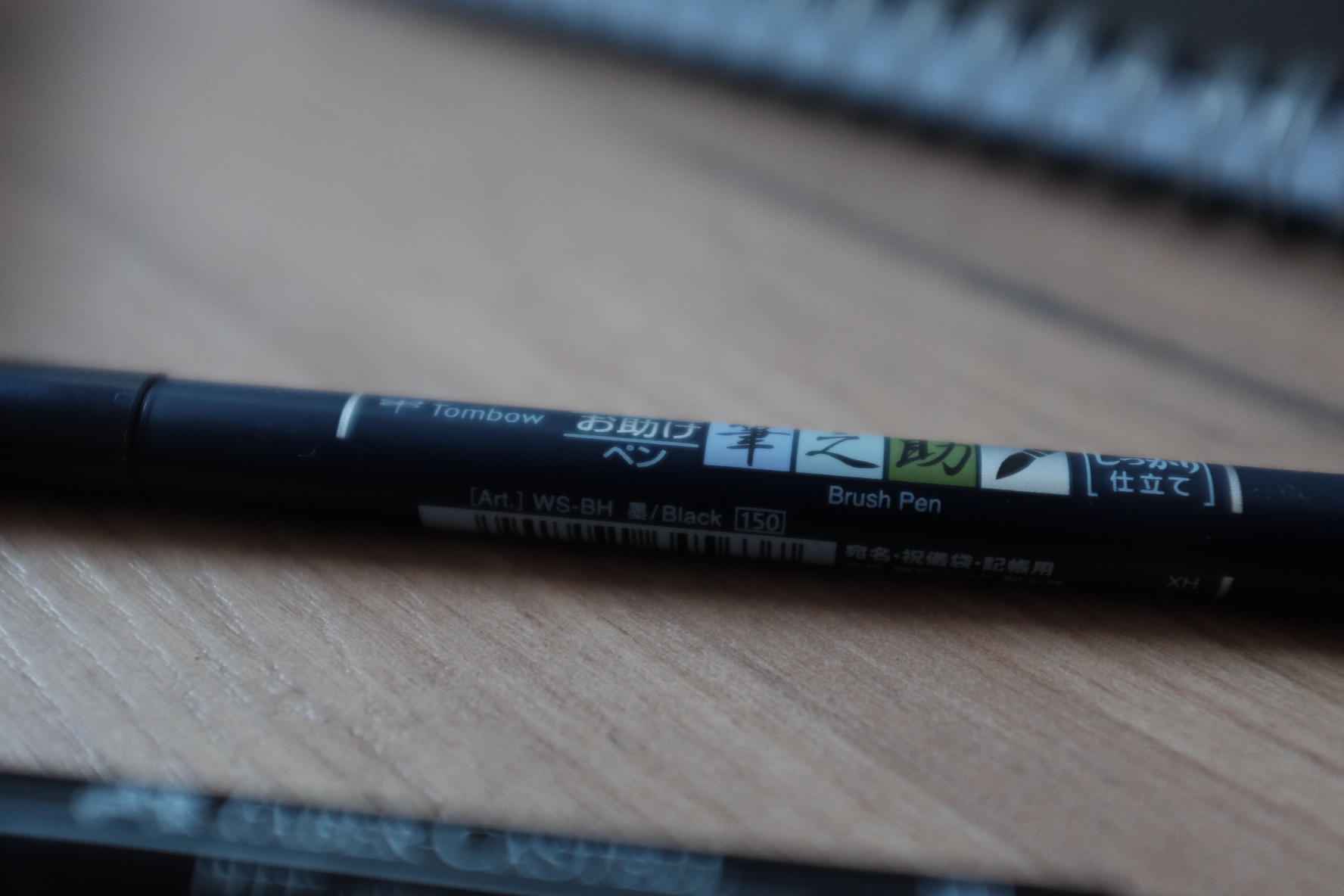 A nock case to hold it all in
I have three nock cases and lost one in the past. They are all from kickstarter campaigns connected to the Pen Addict. The one in the picture is like the Lanier pouch.
Digital sketchnote tool kit
With digital sketchnoting, you have the benefit of a single pen and tablet that provide you with all the different tools you could possibly want. That does add some issues where it can feel overwhelming. So you may want to set up some creative limits. These are the tools I use.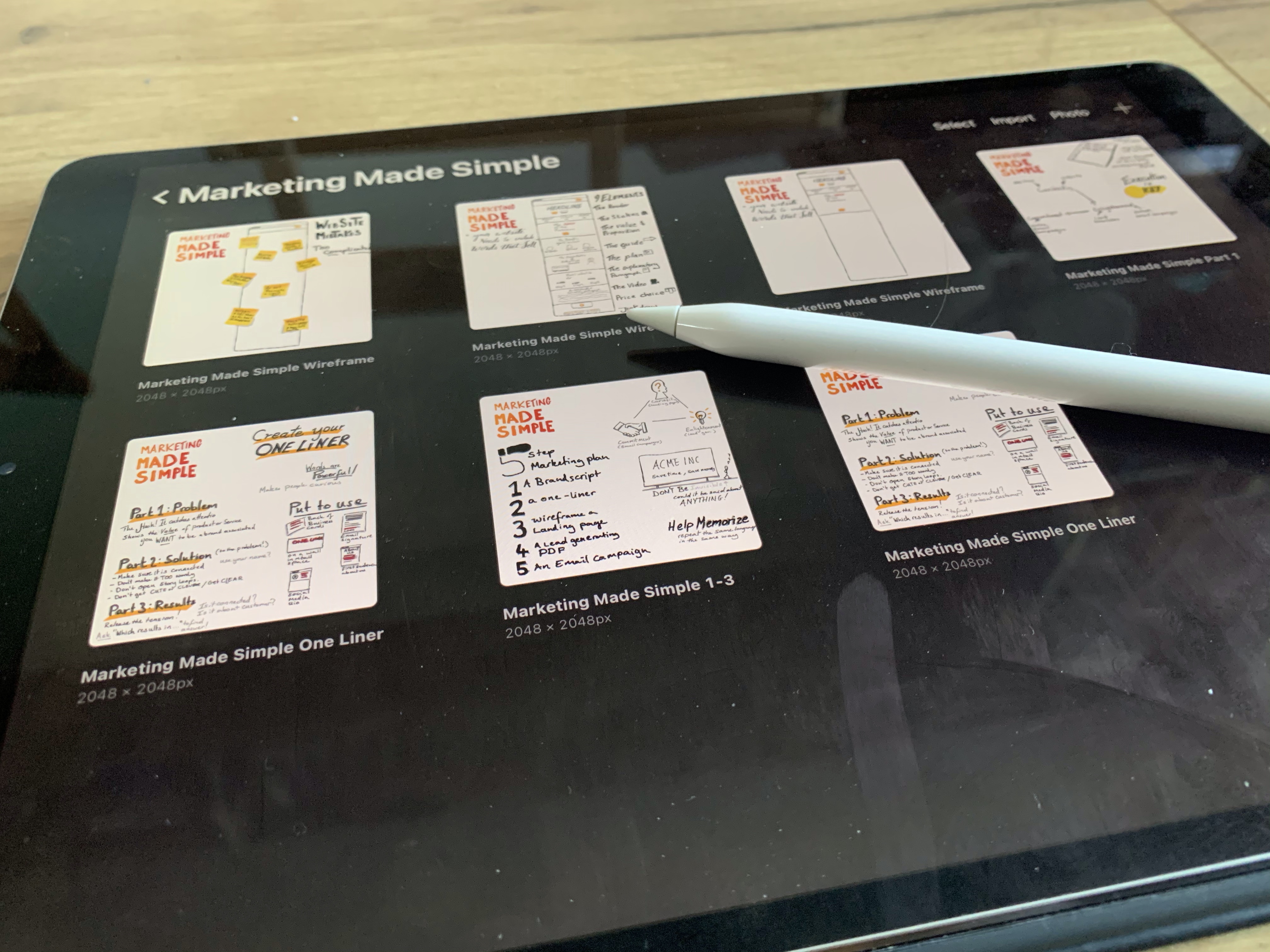 iPad Pro 10.5
I have an iPad pro 10.5 from 2017. It was the second generation of the iPad pro and replaced my aging iPad Air. At the time, you could only get an Apple Pencil with the iPad Pro, now you can use an Apple pencil with any of the iPads.
Apple pencil
The Apple Pencil is the best stylus I've ever used and that has a lot to do with how well it works with the iPad. The iPad Pro can adjust the screen refresh rate so that when you use the pencil, it increases and so feels smoother and more like you are using a real pen.
There is now a second generation which has wireless charging, but you need a newer iPad pro.
Paper by WeTransfer
For quick sketches and some playing around, I tend to use Paper by WeTransfer. It has a great fountain pen and water colour brush and limited colour pallets which really help provide great constraints.
Procreate
Procreate is my favourite iPad app for drawing. It's far more powerful than paper and adds a wide range of brushes as well as layers. It takes a bit of time to get used to procreate and learn its ins and out, but once you do, you can create really great images.
My brush set
I created a set of procreate brushes for sketchnoting that relate to my analog pens (thin, thicker, brush pen) as well as some additional brushes that do things you can't really do with analog tools. These include
Airbrushes
a dotted line pen (useful for shadows in procreate)
whole screen fill in (useful when selecting an area)
Concepts
Sometimes I make sketchnotes for videos or in other apps. In these cases, I use concepts as it can produce vectors. Concepts has some great brushes, colour choices and an infinite canvas that make it a great choice for some users.
What's in your sketchnote tool kit?
I'd love to know what pens or notebooks are taking up your sketchnoting kit. Leave a comment below.